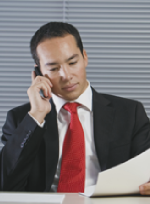 "Drivers are professional with law enforcement background, can't get better expertise than that!"
D. Jones

Why Us
Law Enforcement Expertise Helps Your Business From Becoming a Victim.
With over 50 years of law enforcement experience, ShadowFreight Security was created to address the rapidly increasing theft of cargo across the United States. Latest reports show in 2012, over $160 million in goods were reported stolen in the US. Although many organizations have been established to keep companies informed of past thefts and best practices, there is still a large gap in the successful prevention of these thefts.
As a ShadowFreight client, you will receive a security consultation from a trained site and cargo security specialist that includes a customized security risk assessment including a review of your facility including the shipping and receiving aspects of your cargo chain with an outside perspective. Also, your current processes and procedures will be reviewed and evaluated. ShadowFreight offers an outside perspective with the sole focus on your supply chain.
We offer recommendations including best practices to tighten the security of your current logistical needs. Our recommendations are based on proven strategies that will make your supply chain a less attractive target for cargo theft. These strategies can be as simple as changing processes to be more security conscious or recommendations of services and technology to help secure your cargo.
Continuing security consultation is included throughout the project period, as a value added service.
We service Fortune 500, Medium, and Small Business Clients.
Our Layered Security Approach Places YOU in Constant Control.
Receive expert and customized freight and distribution center security service protection.
Law enforcement expertise: Our security escort specialists have 20+ years of experience.Law enforcement expertise: our security consultants have over 25 years of experience.
Constant Visibile Surveillance 24/7: The best deterrant in layered security.
Proactive Prevention of Costly Cargo Theft: Keep your load from becoming a target of roadway theft.
Deter Distribution Center Theft: Keep your facility safe with layered security.
Instant Communication with Local Police: In the event of a security comprimise, our experts understand how to articulate the situation for a quick response from local authorities.
10% Savings on Insurance Premiums: Our level of expert coverage can reduce your current insurance payment, our nationwide provider guarantees a 10% discount. Learn more.
ShadowFreight Security Leadership Team

 Chris J. Boyer
19 yrs Louisville Metro Police Officer
2 yrs Burglary Detective

12 yrs as a Supervisor
7 yrs Louisville Police Dive Team Supervisor
B.A. Sociology, University of Illinois, Minor in Mathematics
Graduate of the Southern Police Institute, University of Louisville
John M. Aubrey

20 year career with Louisville Police Dept.
18 of which as a detective, retired December 2008.

7 years on Louisville SWAT team
8 years on Louisville Dive team
B.A. Police Administration, Eastern Kentucky University
Owners of: Kentuckiana Law Enforcement and Off-Duty Solutions
Employing off-duty police officers to provide security services to a variety of industries.
Trust the Protection of Your Business to the Security Service Experts at ShadowFreight Security.
Get Started Now for a FREE no obligation consultation.